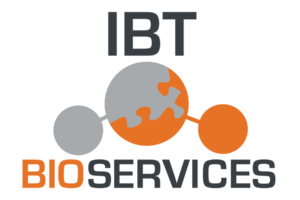 Integrated BioTherapeutics, Inc. located in Rockville, MD, seeks to hire for a new role as a Research Assistant I/II to work within a dynamic, research-focused group developing viral vaccines and therapeutics against filovirus, Nipah virus and coronavirus.  This position will support our in vitro efforts toward vaccine & therapeutic development. Detailed duties and responsibilities include, but are not limited to:
Essential Job Responsibilities
Perform ELISAs and other plate-based functional assays for validation and characterization of test candidates.
Perform large scale DNA extraction from coli.
Maintain appropriate documentation and reports irregularities to the supervisor.
Assist with other laboratory-related tasks as necessary
Maintain the quality of procedures and materials (quality control testing, instrument function checks, and calibrations).
Qualifications
BS in biochemistry or molecular biology with 2+ years of undergraduate laboratory research experience or <2 years of experience in industry setting.
Minimum 1 years of experience with/ understanding of SDS-PAGE and/or western blotting in a research setting.
Experience using multi-channel pipettes
Experience with ELISA or other immunoassays and working with 96-well plate assays is preferred.
Experience with E.coli DNA extraction kits and/or protein production is a plus but not required.
Ability to work well cross-functionally, and in team settings and independently, take a stand and ensure completion of time-critical projects.
Structured, well-organized and good communication skills.
Full-time position:
Monday- Friday 9:00pm-5:00pm
About IBT:
Integrated Biotherapeutics (IBT) is a biotechnology company focused on development of vaccines and immunotherapeutics for infectious diseases. IBT offers a highly stimulating scientific work environment. We believe in teamwork and integration of talent from many disciplines. Here, you will interact with internationally renowned scientists and get involved in collaborations with leading research laboratories and the biotech industry.
Please email all qualified resumes to jobs@integratedbiotherapeutics.com.