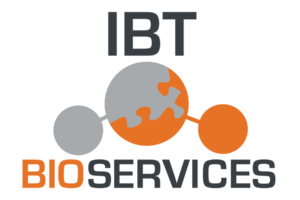 Integrated BioTherapeutics, Inc. located in Rockville, MD, is seeking to hire a highly motivated and highly qualified candidate in a lab‐based position as a Research Associate (level based on experience) within a dynamic, research-focused group developing viral vaccines and therapeutics against filovirus, Nipah virus and Staphylococcus aureus. The successful candidate will have the opportunity to perform early discovery, set up platform technology development activities, which advances IBT's biotherapeutics pipeline toward clinical and commercial development. The candidate will be involved in the development of vaccine platforms, including mammalian recombinant protein expression and viral vectors. This role will focus on the molecular biology component of cell line development with an emphasis on vector design and protein expression. Additional skill sets in mammalian cell biology, including cell culture maintenance, clone screening, flow cytometry, and cell line characterization are highly desired but not required. The successful candidate will help to design and drive innovative improvements to current platform, practices and infrastructure to ensure successful delivery of the project portfolio under supervision of Principal Scientist.
Essential Job Responsibilities
Be a key member of the Virology team that will support the execution of both technology development and pipeline projects.
Demonstrate outstanding communication and presentation skills, a documented ability to troubleshoot technical issues, an ability to plan and carry out experiments independently, and to work with complex instrumentation and software.
Effectively document all lab activities in notebooks/elsewhere as required and appropriate, in a timely fashion; author technical reports as needed.
Read and understand current literature as needed to support setup, troubleshooting and optimization of experiments.
Evaluate data and provide clear reports that can be shared and transferred to and from cross‐functional teams, responsible for clear communication in both written and oral forms.
Adherence to safety protocols and knowledge of basic laboratory procedures to advance projects under rapidly shifting priorities and timelines.
Support laboratory activities by monitoring lab equipment and maintaining a clean and safe working environment.
Required to be onsite; 40H/week
Qualifications
BS in cell/molecular biology or related field with 4+ years' experience in tissue culture activities or a master's degree with 3+ years' experience in the area of mammalian cell line development and/or molecular biology.
Experience with Mammalian cell culture, handling and aseptic technique is critical.
Self-motivated and highly productive technical scientist who applies extensive technical and scientific knowledge as well as practical experience to deliver high quality results
Molecular biology experience required for this position: • DNA cloning, plasmid construction, DNA preparation and analysis
DNA/mRNA transfection
Immunoprecipitation/Western Blotting techniques
Strong analytical skills and oral and written communications skills are required.
Participation in certain discovery projects will require eligibility for Smallpox vaccine.
Please send your applications to Dr. Shweta Kailasan, Principal Scientist/Hiring Manager for this position. skailasan@integratedbiotherapeutics.com.